Starring: Hirose Suzu as Tomonaga Hikari, Nakajou Ayami as Tamaki Ayano, Amami Yuki as Saotome Kaoruko, Mackenyu as Yamashita Kosuke, Kentaro as Yashiro Hiroshi, and Yanagi Yurina as Reika Murakam
Rating: PG
Running Time: 121 min
Twinkies: 3 1/2 stars


Synopsis: Female students, including Tomonaga Hikari and Tamaki Ayano, from a high school cheer dance club, follow strict instructions from their teacher Saotome Kaoruko. They compete at the USA Cheerdance Championship. ~~ Based on the true story of the cheerleading club "JETS" from Fukui Commercial High School. They won a national competition in the USA in 2009.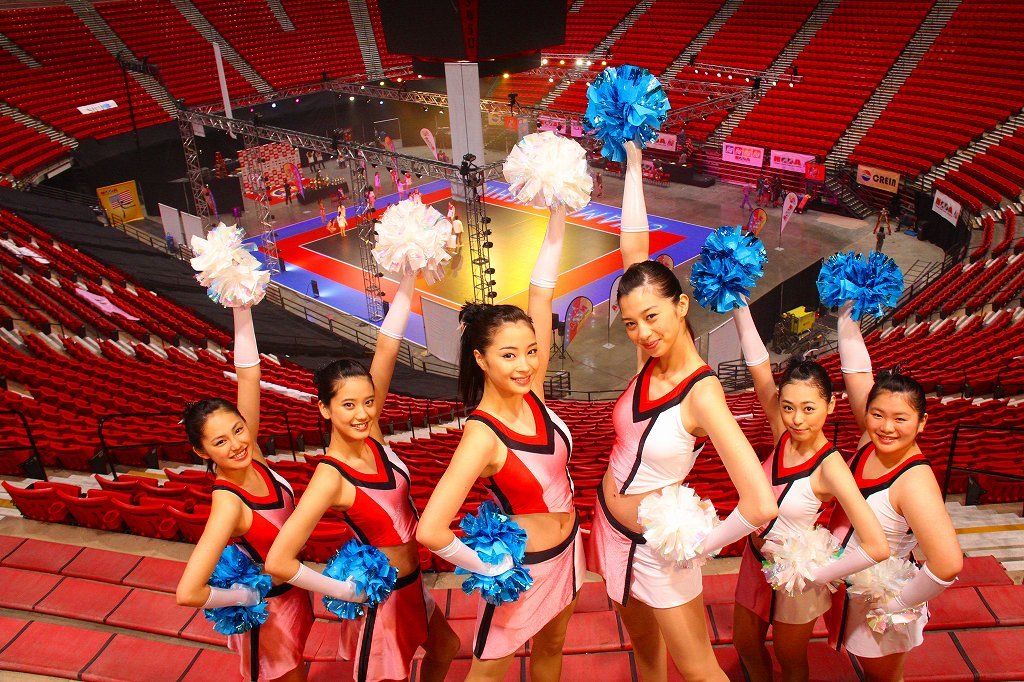 Musings: As usual, I'm a sucker for sports movies. Yes, I consider cheerleading a sport regardless of what most would say. It takes a firm background in gymnastics and definitely a spirit to perform. What I didn't expect was that this was based on a true event. It was really surprising that I even watched this and believe it or not, I half way enjoyed it.


Let's Go JETS is definitely about team work and hard work. Most of the girls on the actual team weren't long time members of the cheerleading team. It was nice to see them work hard and in harmony to put together a team that excelled and who's aspirations were to compete against some of the best competitors in the sport.


I especially LOVED Amami Yuki as the coach, Saotome Kaoruko. She became a force to be reckoned with and earned the love and respect of the girls under her tutelage. She was a task master for sure. But enjoyable to watch!


Okay, this is not a movie to attract a lot of people; however, when it comes to team work and working together for a goal, its not a bad movie to watch. I also liked the theme of inclusiveness! Tomita Miu as Azuma Taeko showed us that thin girls might dominant but athleticism isn't limited. Definitely a PG movie so the family can watch. I enjoyed it and I recommend it. Go JETS!


Trailer is available on on YouTube Website only. The movie is available on various streaming websites.


I'm available on Twitter. Thanks to all of you Twinkles out here who are taking the time to read! If you have a suggestion for a future review, just leave me a comment! I'm always happy to have movie suggestions.