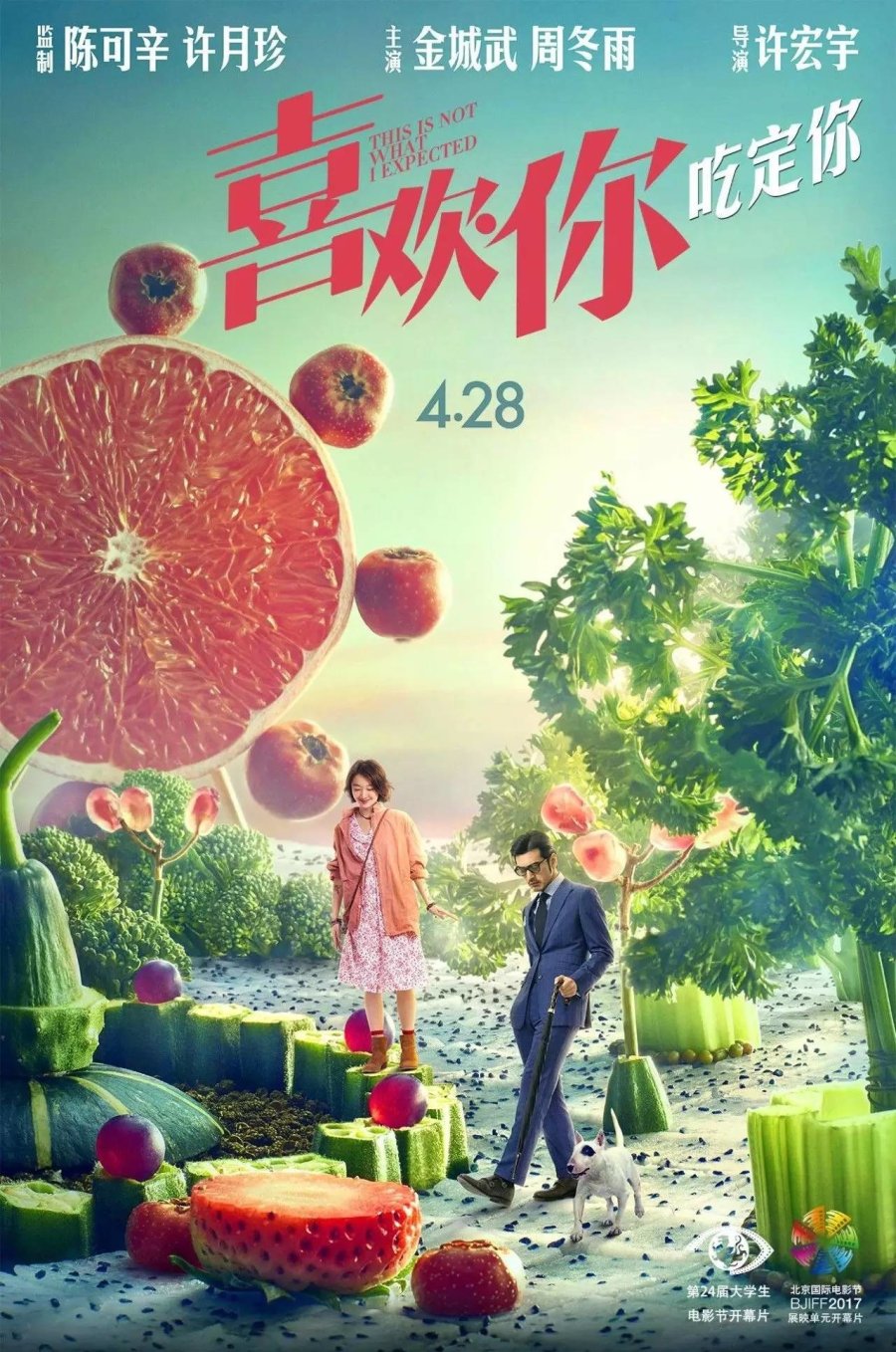 Starring: Kaneshiro Takeshi as Lu Jin, Zhou Dong Yu as Gu Sheng Nan, Sun Sean as Xiao Meng, Yang Tony as Cheng Zi Qian
Rating: PG-13, subject matter
Running Time: 106 min
Twinkies: 4 1/2 stars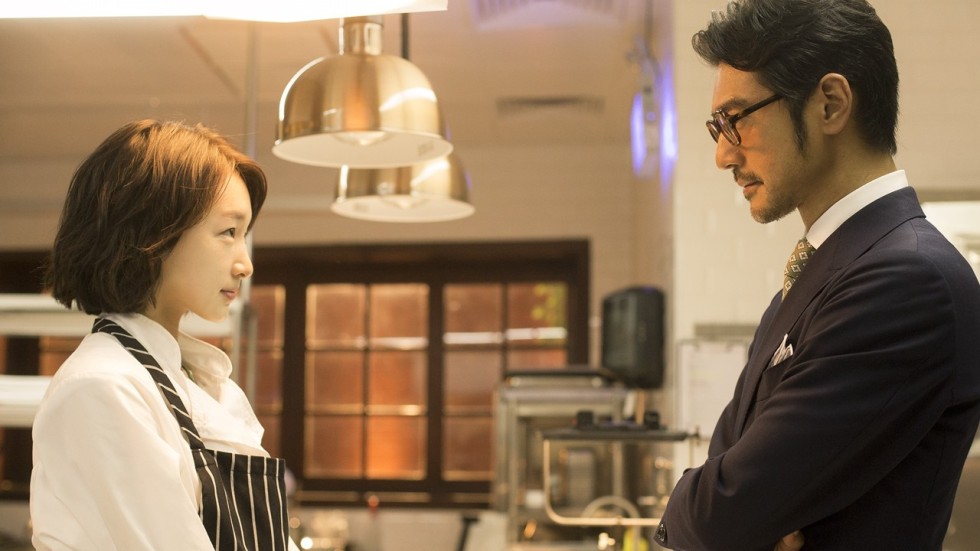 Synopsis: 29-year-old Gu Sheng Nan is a chef at a Western restaurant in a hotel who is in a secret relationship with the hotel's general manager. After a financial crisis hit the hotel, the manager breaks up with her and she loses her job at the same time. In this state of distress, she meets the picky and arrogant Lu Jin, who is there to take over the hotel, and forms a relationship with him. They become a couple despite their wildly different personalities, bonding over their love for food.


Musings: I've been meaning to write about this movie for months! The main draw to watch this was definitely Kaneshiro Takeshi, who I've seen everything he's ever made! My first Japanese actor who never does Japanese dramas/movies now! This was definitely my first comedy with him as the lead! This movie was pretty funny! It was a foodie's dream!


Kaneshiro Takeshi as Lu Jin was simply HILARIOUS! His personality was definitely a extreme sense of perfectionist! The funny thing was that you wanted to try everything he did. His technique on making the perfect ramen? I admit it! I tried it! I think I still had the timing wrong.


Zhou Dong Yu as Gu Sheng Nan was WONDERFUL! Her hilarity and comedic edge in this movie was perfect casting. I worried about the age difference because she's 25 to Kaneshiro's 44! Surprisingly, they worked well together, despite the age difference. The chemistry between the two also worked and didn't border on the father/daughter realm. Thank goodness.


Truly, one of the best and funny scenes was when they had eaten the blow fish dish. Not having eaten it before, it seems that if the poison isn't removed totally, the effects is as if you are high on drugs! The two of them walking around the town, with an umbrella, imaging that its raining was pure hilarity! The looks, the stares, and the inane actions of the two couldn't have made you laugh anymore.


Overall, a fun and entertaining movie that you can enjoy over and over again. Light on the romance but double the fun. Well worth watching!


Trailer is available on YouTube Website only. The movie is available on various streaming websites. Also available on Netflix if you are a subscriber.
I'm available on Twitter. Thanks to all of you Twinkles out here who are taking the time to read! If you have a suggestion for a future review, just leave me a comment! I'm always happy to have movie suggestions.