Of course I am writing this weeks after my return from Canada. First of all, what a wonderful experience to meet new friends for the first time! Friends that when you get to hang out with them and talk to them, its like you've known them for years!! Okay, I digress from the real reason you probably came to check out this blog post. However, my trip, suggested by my new BF Jay to come to Toronto to see G-Dragon was an utter success! Not only did I get a chance to meet Jay but also to see and meet our little maknae, Mawiie after years of talking to her on Twitter, Kakao, and Facebook! In addition, it was a chance to meet another new young friend, Marie! I guess I can consider myself a seasoned concertgoer as this makes my second full concert (BAP has the first honors) and my only fanmeet (and probably my last) with GOT7. More to come for September 2017 when me and my BAP concert buddies do a repeat and we go see K.A.R.D at the Warner Theater in Washington, D.C.
Toronto has a great vantage point of providing many modes of public transportation! Even if the sale people have a lot to be desired (talking to you barista telling me to use a dirty spoon at Dark Horse Expresso Bar near George Brown College) or (bar help at the Air Canada Centre who accused us of trying to steal her tips that she herself put in front us like it was change); the men and women on the transit buses, streetcars, Go trains, and at the metro station, add to your enjoyment of the city that literally sleeps at 11pm on Sunday!😀
We started the day with a wonderful trip on the Via Rail from Montreal to Toronto. I was amazed we even made it to the train station on time! The previous night, we went to really good restaurant, Le Coq de L'Est on Rue Hochelaga. The food was so good and so plentiful! I definitely plan a revisit! After my first ever Sapporo beer and a glass of wine before we went to the restaurant, we topped the evening off with yet another bottle of wine (see what I mean about I was amazed we made it?). I love Via Rail when I compare it to my usual rides up the East Coast on Amtrak! Unlike Amtrak with a measly snack car, Via Rail has people going up and down the aisle with a beverage and snack car. Yes, just like the airlines but you pay, of course! I loved that! And when we got close to the lunch time, they announced the menu over the broadcast comm! Yeah, you don't get that in the U.S.A!! Needless to say, our arrival in Toronto, followed by baggage claim (yeah you can check luggage), and finding the appropriate bus to the College's resident hall, left us exhausted. Okay, maybe the old folks of the group! Yes, I took a nap and opted to skip a meal, thinking we could get something after the concert, if not before at the venue.
After a next and restful nap, it was the ladies heading out to a night with G-Dragon! Dolled up and ready to go, we headed out and caught the first thing smoking; streetcar. Once again, I cannot tell you how impressed I was with the transportation system! After we connected with a bus to take us to the Air Canada Centre with only an hour to spare until showtime, imagine our dismay in seeing the long and extensive lines wrapped around the entrances. Well folks, it was time to play the "I'm old card and with a cane" as we headed to the nearest door to enter just a little bit quicker. Once inside, there was lots to eat and drink.
With good experiences, you have to talk about the bad. I would be remiss in not mentioning this because it was an experience I will never forgot for all the BAD reasons. Let's start with the fact that I will not be complaining about the drink prices, they were astronomically high! What I will talk about is the disgusting service you get from one particular lady who obviously doesn't like her job.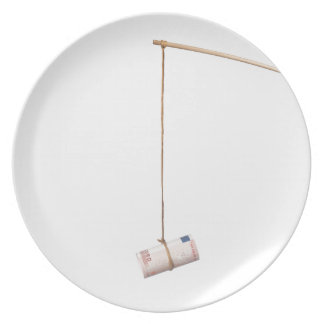 We ordered 2 drinks (this is not an actual picture). Jay paid with credit card but then the girl did this strange thing and that was to put a tray with money right in front of Jay. Now, I'm not used to this practice and neither is Jay; so, we make the mistake of thinking this is money being return. Honest mistake. However, what was an honest mistake turns into a shouting waitress accusing us of stealing her tips! I kid you not. We were floored. Even as we tried to explain, this girl wouldn't let up! And then when we reproached her for yelling at us, she went into full denial! Sorry, had to get that off my chest as it left a bad taste! But I digress, let's get to the concert in pictures.
Most people would have loved to be on the floor, front and center; however, as my new mantra in life is "I'm too old for that S***", I was very happy and content to be within the mist; feel the excitement of the crowd and totally enjoy the music, the surroundings and the utter feeling that you get participating at a live concert. So, would I see G-Dragon again? ABSOLUTELY!! Would I strive for a better advantage point? I would try and hope for the best. It was a great night and a great time in Canada for me. I plan to go again, this time to see the sights!! And spend some time with all my new friends!! Next up, K.A.R.D. in September, 2017!!