Starring: Ito Hideaki as Komachi Shoukichi, Takei Emias Akita Nanao, Yamashita Tomohisa as Mutou Jin, Yamada Takayuki as Hiruma Ichirou, Oguri Shun as Honda Kou, Kosugi Kein as God Lee, and Kikuchi Rinko as Moriki Asuka
Rating: PG-13/R, subject matter and some violence
Running Time: 108 min
Twinkies: 3 cockroach stars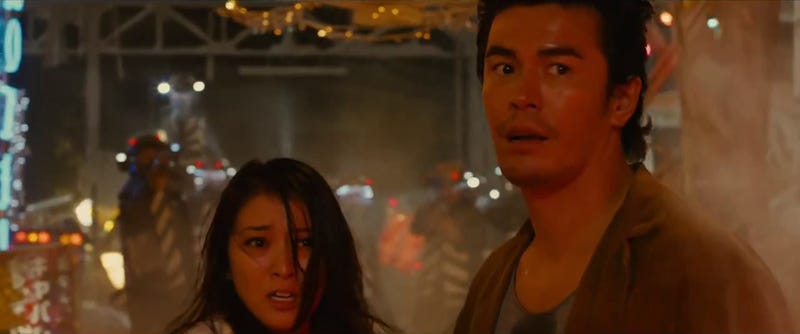 Synopsis: Due to depleting natural resources and overpopulation, humans look to Mars as their next habitat. Terraforming is the project to change Mars' environment to accommodate humans. For this project, cockroaches are sent to Mars and mutated to walk. Then a mysterious virus hits Earth, which came from Mars. Humans must go to Mars to find a vaccine, but, there, they must battle the cockroaches. In the year 2599, 15 poor Japanese are sent to Mars to take out the cockroaches. They are unaware of what they are up against.


Musings: As Halloween here in the U.S approaches and I am sure some people have heard of this series, I would be remissed in not reviewing a movie that literally freaked me out!! Yes, it's not a Korean movie, I'll get back to them next week. Terra Formars is based on a Japanese manga series written by Yū Sasuga and illustrated by Kenichi Tachibana. It was in a Japanese magazine as a weekly series but later was made into an animated television series. I admit to never have heard of this before the movie and admittedly it was the cast that was the initial attraction. So, what did I think of the movie? Nothing can prepare you for sheer violence of some of the scenes! These humanoid cockroaches don't play!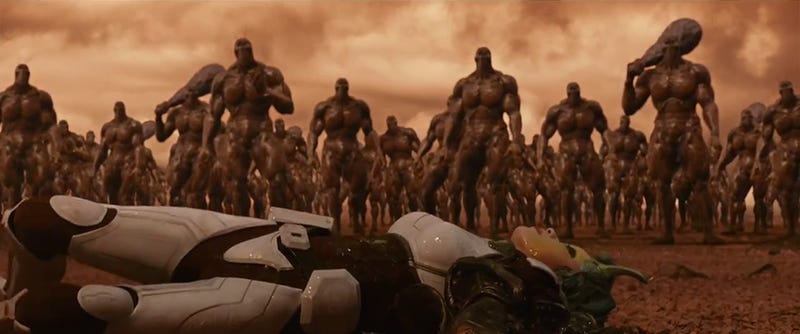 Normally after a live action movie, my interest is to watch the anime. Not this time! Even in animation, the violent scenes might be a bit too much. I laughed a lot! No, this is not a comedy; however, when the individuals that were sent to Mars morph into their respective insects, you cannot help BUT laugh! Seriously, folks! Some of the actors are totally unrecognizable in costume! But one thing for sure, I learned a lot about the insects they became.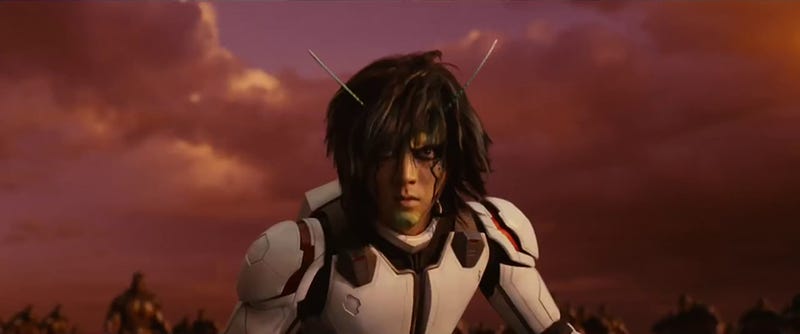 I admit I won't stop with just the movie! The ending left you suspended with anticipation of the drama that is sure to follow. I cannot wait to see as the cockroaches battle their way to Earth and how the Earthlings overcome these monstrous insects of epic proportions! Did I forget to say Oguri Shun was in this? There's a reason! You have GOT to see his character, Honda Kou. A HOOT!! Another thing you learn, space explorers in the future will look like Star Wars storm troopers!!


Trailer is available on on YouTube Website only. The movie is available on various streaming websites.
I'm available on Twitter. Thanks to all of you Twinkles out here who are taking the time to read! If you have a suggestion for a future review, just leave me a comment! I'm always happy to have movie suggestions.