Starring: Yoo Sun as Kang Min Joo, Chae Bin as Seo Do Yoon, Yoon So Hee as Yoon Na Ra, Jung Yeon Joo as Kim Joo Kyeong, and Heo Jung Gyu as Seo Hyung Taek
Rating: PG-13, some school violence
Running Time: 66 min
Twinkies: 3 1/2 stars


Synopsis: A daughter and her mom encountering after 10 years of separation. The daughter is pestered by the group of other students in the class whereas her mother has been the leader of the school bully during her school days. Through their encounter, the drama tries to tell what is the most precious value of life : confidence in oneself.


Musings: This was a very good movie that talked about two subjects: a mother leaving behind her daughter and the awful subject of bullying in school. As I've mentioned before, I have a horrible opinion on bullying and the fact that it happens and always seems that school officials allow it. No, it's not only in South Korea though I've seen some of the worse examples ever in movies and dramas but it is everywhere! This movie does a great job of showing this as Do Yoon experiences it and also as she tolerates it when her friend becomes the target.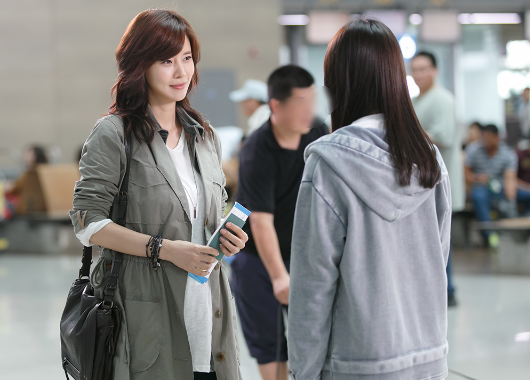 The wonderful thing about this story is how her mother helps her to cope with this situation as well as getting to spend some time with her daughter after being absent for so long. The sad thing is the secret her mother is hiding from her and the reason she decides to return to see her daughter once again. It is a great bonding movie between mother and daughter as they work through their difficulties as well as what a mother is willing to do for her daughter.
It's funny how people watch movies without really watching the movie. I read all of these negative comments because of the title, "Surviving in Africa". I suggest watching the movie and come to the understanding that this was how Min Joo survived a cheating husband and divorce as well as the lost of her daughter. In other words, she survived through her volunteering in Africa, wrote a book and won her daughter back!!!
No trailer is available but the movie can be found on various streaming websites.
I'm available on Twitter. Thanks to all of you Twinkles out here who are taking the time to read! If you have a suggestion for a future review, just leave me a comment! I'm always happy to have movie suggestions.